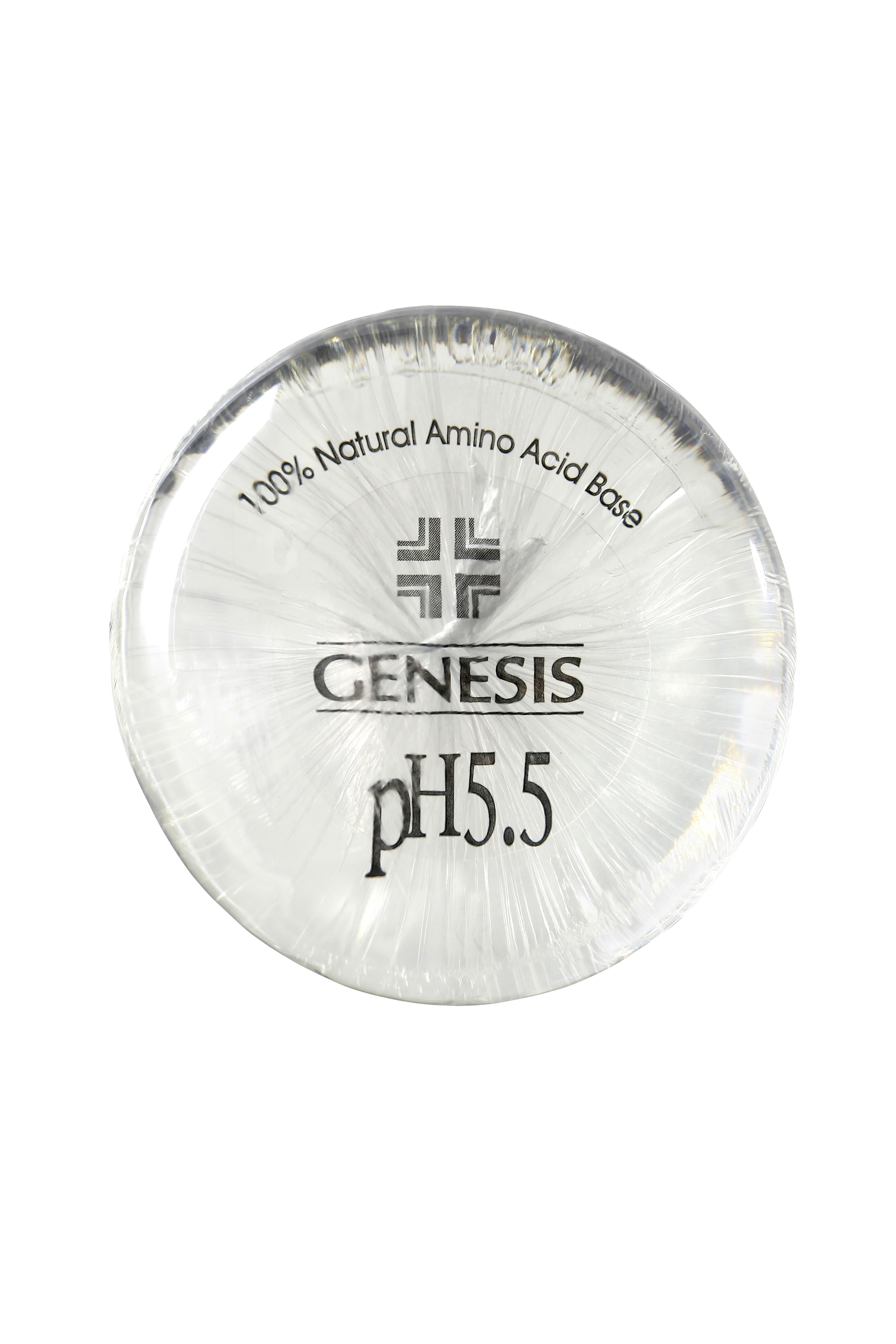 + pH5.5 Transparent Soap, Skin Irritation "ZERO"
+ 100% Natural Amino acid base without surfactants
+ The most similar soap to our skin
■ For who?
▒ Sensitive skins, Babies, Acne skin, After peeling treatment
It is a weak acid transparent crystal soap based on natural amino acid with pH5.5, identical to human skin, whereas other soaps on the market are made with surfactants. The most ideal product for atopic or sensitive skin for ceramides on the stratum corneum are cleansed out without being damaged. Also, it does not contain surfactant, making the soap effective for skin with acne.
■ Main Ingredients
Glutamic acid
Glutamic acid is an amino acid that is produced naturally in the human body. Glutamic acid acts a buffer to maintain the slightly acidic pH of the skin's outer layer called the epidermis. An acidic pH helps to control the growth of skin bacteria that could trigger a skin infection. It also functions as humectants in cosmetic products.
Licorice Extract, Plantago Asiatica Extract
■ How to use:
Lather with lukewarm water to cleanse the area. Rinse thoroughly with water.
* Store in a dry place after using it for prolonged use
Innovative highly functional cosmetic soap for the treatment of acne-prone and sensitive skin