GENESIS Ultra White Sunblock for sensitive, trouble skin
GENESIS Ultra White Sunblock for sensitive, trouble skin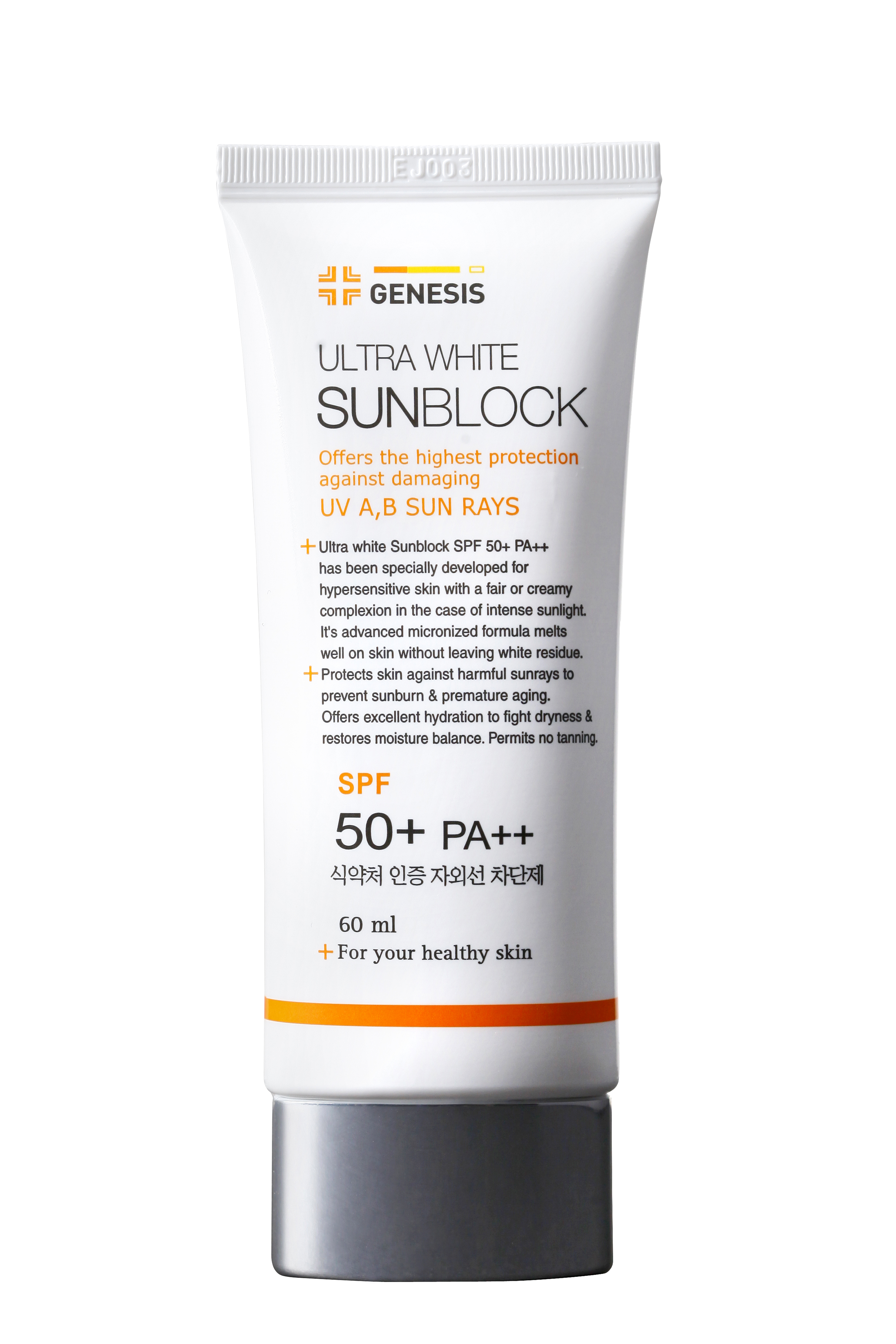 + Certified Sunscreen by KFDA No. 119-34
+ Non-comedogenic, PABA free, Oil free, Color free
+ Water proof, Sand proof
No white cast due to ultrafine inorganic powder particles and the cream's W/S property gives waterproof and sand proof effects, giving the cream a fresh sensation without being sticky.
■ Why must use the physical sunscreen?

Chemical sunscreen's applying texture is better, but chemical sunscreens work by absorbing UV rays.(It can cause stress to skin) Physical is when the UV is reflected off the skin, and doesn't absorb into the skin at all, some chemical ingredients generate free radicals which can cause skin damage, irritation, and aging.
■ For who?
People who want to protect sensitive or trouble skins from harmful UV rays
People who are concerned about premature aging of skin by UV rays
■ How to use?
Apply generously to face or skin exposed to the sun, spread evenly to prevent lumps.
* Suitable to be used after laser or peeling treatments