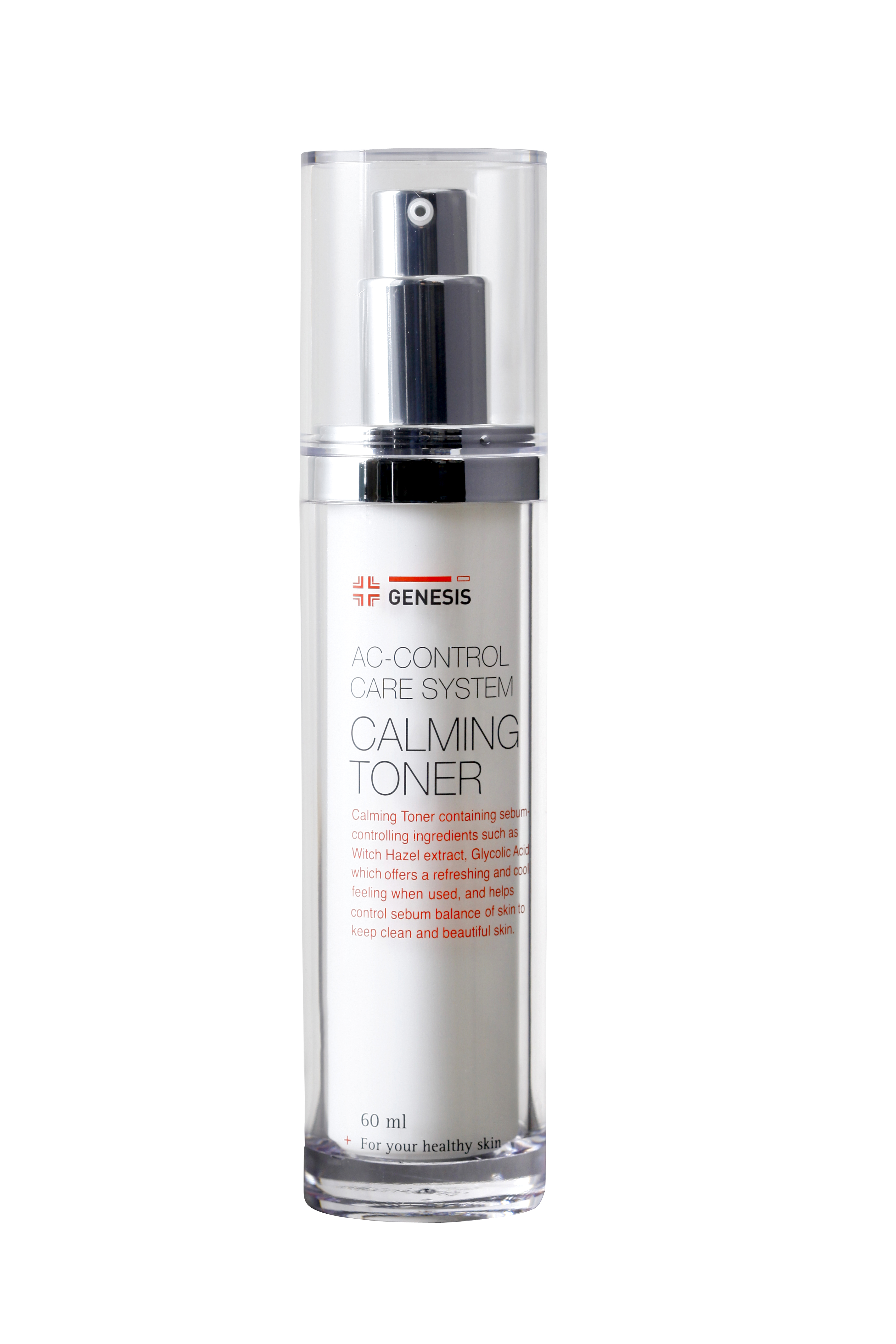 + pore cares, anti-inflammatory antibacterial toner
+ Soothing effect for your skin!
Calming Toner containing sebum-controlling ingredients such as Uni-trienol, Glycolic Acid which offers a refreshing and cool feeling when used, and helps control sebum balance of skin to keep clean
and beautiful skin.
+Actively works right on the trouble spot for clear skin
+Ideal for oily skin or trouble skin
+For acne-prone skin of all ages.
CALMING TONER designed to moisturize and soften the skin
it moisturizes dry skin very well and it's suitable for sensitive skin
narrowing the pores, Soothing effect for your skin!
■ How to use
After cleansing, apply appropriate amount onto palm or cotton pad and
Gently apply it over face with a gentle circular motion.
Pump 2 to 3 times.