GENESIS pH 5.5 N-Amino Bar, Multi R-7 Essence, SAM for your healthy skin!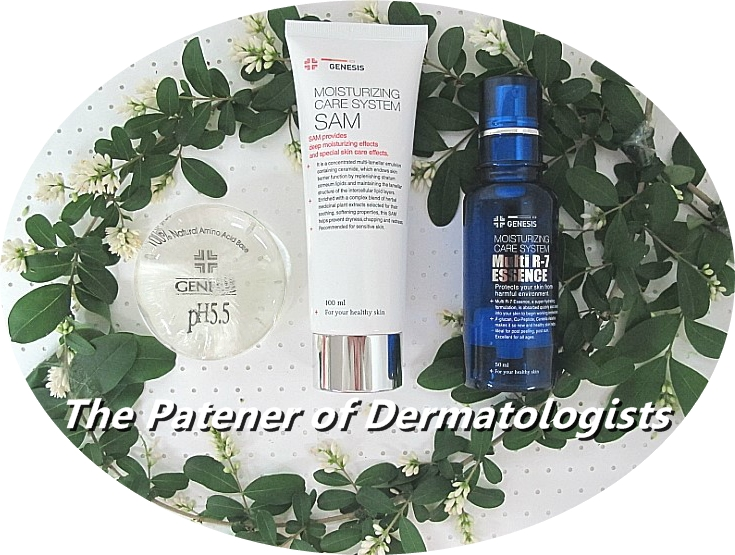 Korea's first low-acidity crystal-clear bar that has pH levels equal to our skin (pH 5.5) with natural amino acid (Glutamic acid) as the main base formula. Especially effective for sensitive and tender baby or atopic Dermatitis skin.
Genesis N-Amino Bar is voted as the VIP ASIA 2009 products of the year.
GENESIS N-Amino Bar consumer review
GENESIS SAM 60ml, 100ml
Ceramide, multi botanic extracts with superior calming and protective effects, great for the treatment of old, dry, or Atopic allergy skin that also protects sensitive skin with concentrated moisturizer
Using your fingertips only, apply moisturizer using a patting motion.
GENESIS Multi R-7 Essence 50ml, 220ml
I'm in charge of local sales and global sales. I always visit the dermatologists.
Some Dermatologist told me that she just uses of the Multi R7 Essence on her face as ample.
we have confidence that Multi R-7 Essence has superior quality and functions.